We are in the field of Processing finest quality of "Naturally Handpicked Cashew Nuts" sourced from best quality Raw Cashew Nuts available World Wide.
The company was established by socio entrepreneur Mr. Dhaval Vora (MBA, Australia) who saw an opportunity in meeting the growing demand of big cashew factories looking for best quality raw cashew nuts in India & also generating employment opportunity in rural India by meeting the growing demand for processing exciting varieties of cashew nuts in ever growing Indian Market.
The company M/s King Agro Processors, has a Strategically located registered office in financial hub of India viz Mumbai, the processing unit & warehouse is situated near outskirts of Mumbai, i.e. Taluka- Vasai , State of Maharashtra, India within distance of 40 kms from JNPT Sea Port.
Truly an Indian Based Company registered with Department Of Income Tax, GST, Director General of Foreign Trade, Food Safety & Standards Authority of India & Member of Maharashtra Cashew Association.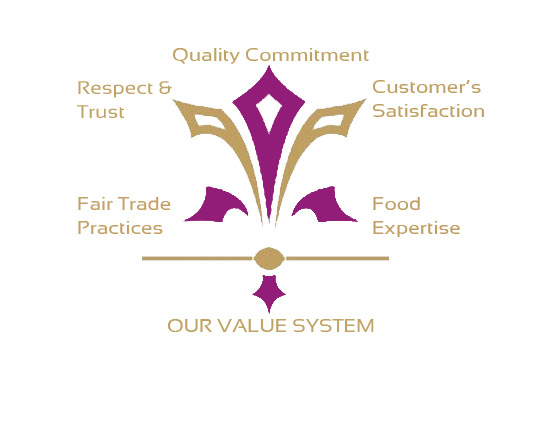 Our Value System
King Agro Processors is a company with a clear set of values. These include it's focus on high quality, well-maintained taste, a hard-won reputation in the industry, and a loyal and family-orientated workforce.
At KING'S our Vision, Mission, Goals and our Philosophy is simply guided by our Value System that's includes
* Commitment to Quality   * Customer's Satisfaction   * Respect and Trust   * Fair Trade Practices   * Social Responsibility and Business Ethics
Indeed our guiding philosophy proudly makes us say that our "Cashews are Quoted with Values"
Our Experience
We have vast Experience in direct import of Raw Cashew Nuts from countries like Benin, Ghana, Ivory Coast, Togo, Guinea-Bissau, Tanzania and Indonesia. Taking advantage of our unrivaled and high quality cashew nut processing expertise with over 14 years of rich experience; we leverage and manage all aspects involved in imports of Raw Cashew Nuts from Farm to Factory. Our experienced Team present in all cashew exporting African countries is capable of handling all activities viz. ethical procurement from African farmers, Quality Inspection cashew drying, stuffing, clearing agency, shipping line and export documentation in timely manner. We pride ourselves of fulfilling supply needs of our loyal clientele spread across all cashew processing states in India.
Our Brand : "Kashew King"
King Agro Processors has premium product line registered under the trademark name of "Kashew King". Processing of cashew nuts involves unique combination of traditional and state-of-the-art technology to get maximum output with best Quality Standard. Various grades of small, big, and value added cashews are sold under our umbrella brand "Kashew King". True to our philosophy our Brand is committed in maintaining simplicity and purity of richly handpicked cashew nuts right from Picking to Packing stage.